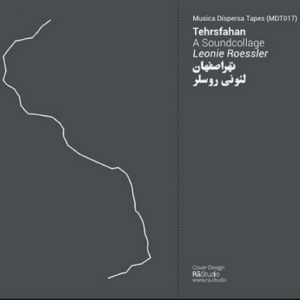 Leonie Roessler recorded all the material used in these collages during her residency at New Media Society in Iran.
Isfahan and Tehran are made of field recordings of various environments of these cities, from the old bazaar to the metro.
Tehrsfahan ties these two movements together. It is a puzzle which only uses short motives of Isfahan and Tehran. At first they appear quickly one after another in succession, but are slowly pulled apart to reveal their identities.
These tracks are both music and a document of a certain moment in time. Just as the world is ever changing, so are the sounds around us.Originally released on a C-45 cassette (Red Coral) with cover and insert and a green case by Musica Dispersa Tapes with reference MDT0017.
released August 1, 2017